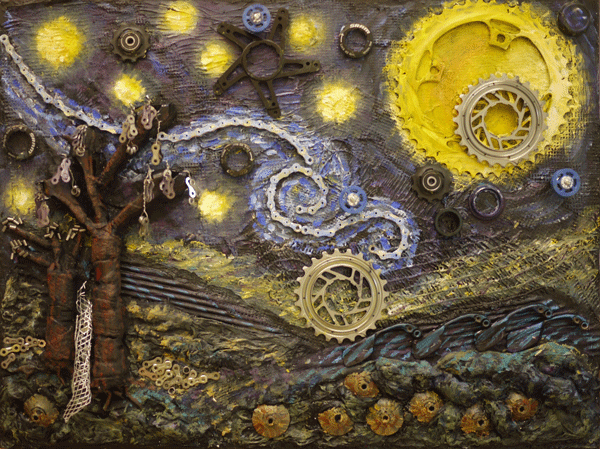 pART PROJECT
A Mixed Media Collage, comprising recycled materials, paper, plaster, hardware, oil and acrylic paints and over 5o bicycle parts.
I was invited to participate in the SRAM Parts Project. Artists transform bike parts into art and the art is auctioned off. The proceeds help people in need through World Bicycle Relief. . .
Read More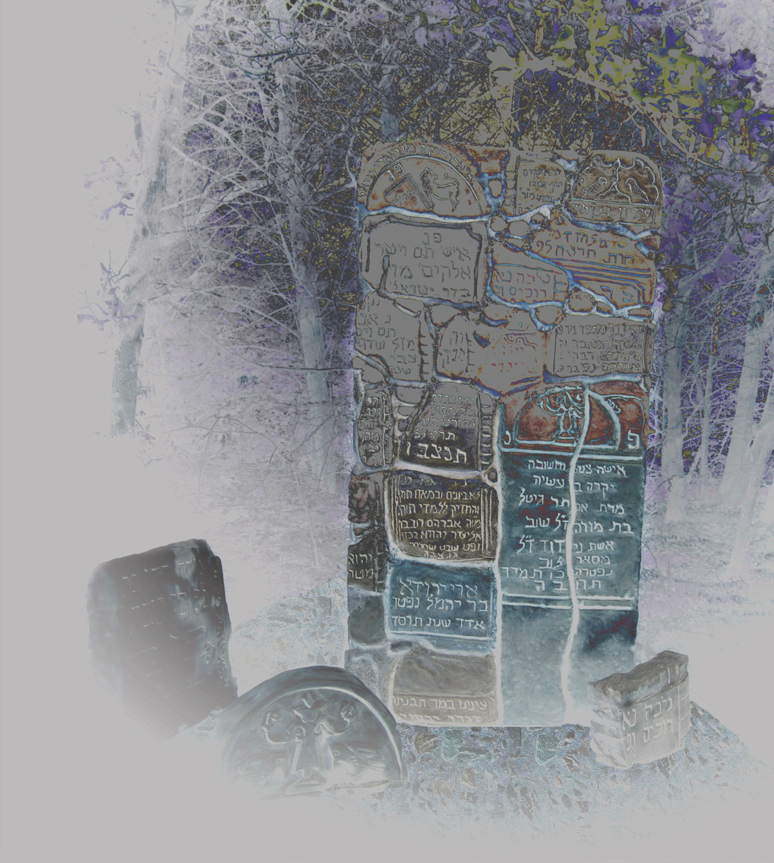 The Holocaust Series
I created this series in memory of a community that was annihilated by the Nazis.
Both my parents immigrated to Africa from the island of Rhodes, Greece just before World War II. They left behind parents, siblings and extended families. The long arm of the Nazi Machinery finally reached the Jews of Rhodes. . .
Read More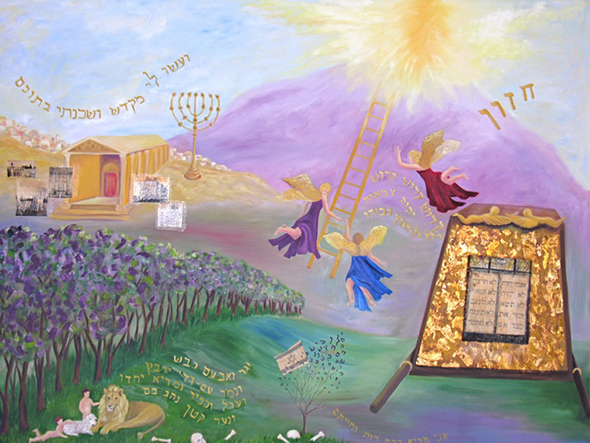 Shearith Israel, Dallas Vision 2000
This painting was commissioned by Shearith Israel, Dallas, to honor the four men who spearheaded the "Vision 2000" campaign. It was dedicated in 2008.
The vision of the prophets, as well as other visions in the Tanakh (Hebrew Scripture), are the subject of this painting. . .
Read More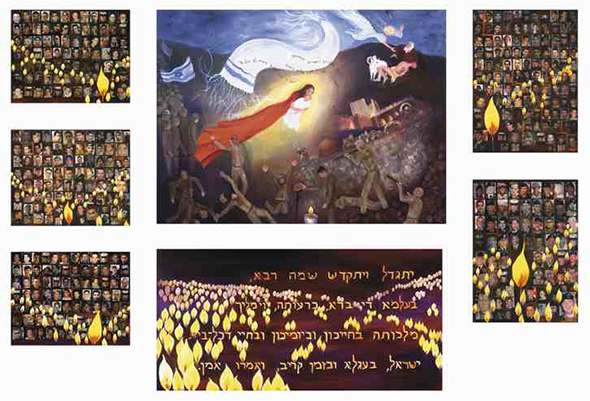 Sacrifices of Sarah
In the summer of 2005, I participated, together with 8 other Dallas artists, in an art exchange program with Israel. This was part of an endeavor by the Partnership 2000 of the Western Galilee Consortium. . . Read More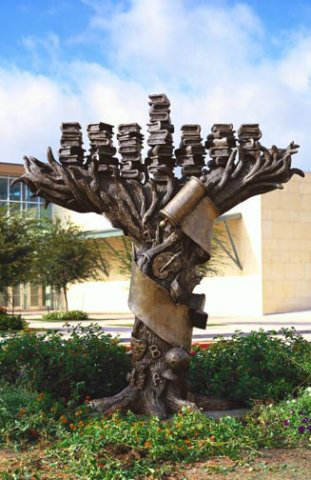 Etz Haim
Jonas was commissioned by Solomon Schechter Academy of Dallas, to create a sculpture for the entrance to the new school that was being built. The original sculpture was created in clay and measured 24 inches. It was then enlarged and cast in bronze. . .
Read More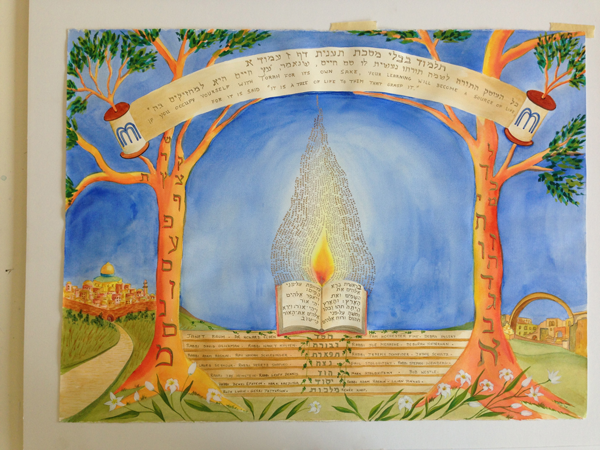 Melton Project
Jonas was commissioned by Melton School to create this painting.